Get More Customers With Our Turnkey Direct Mailing List
Most marketing efforts are focused online nowadays. However, marketers should not overlook the staying power of traditional marketing channels. Direct mail campaigns are still one of the most relevant and effective marketing strategies. They can help you enter new markets, connect with new customers, and retain your current customer base. To enjoy the benefits of a direct mailing campaigns you need a comprehensive, accurate mailing list containing addresses. Prospecting a direct mailing list like this can take a lot of time, labor, and resources that many businesses simply don't have available.
That is how our Sprint Data Solutions Worldwide Marketing direct mailing lists empower businesses. With one of the largest databases on the market, we offer the highest quality direct mailing lists. Our lists are complete with all the contact information you need to run a direct mailing campaign. They also include valuable demographic, psychographic, and lifestyle data points that can help you address customer pain points and increase your sales.
Not only do we provide turnkey direct mailing lists, but we also make direct mailing easier than ever. Sprint Data Solutions Worldwide Marketing provides COMPLETE letter and mailing services. That includes design, production, and shipping! Hire us as your one-stop shop for all your direct mailing needs.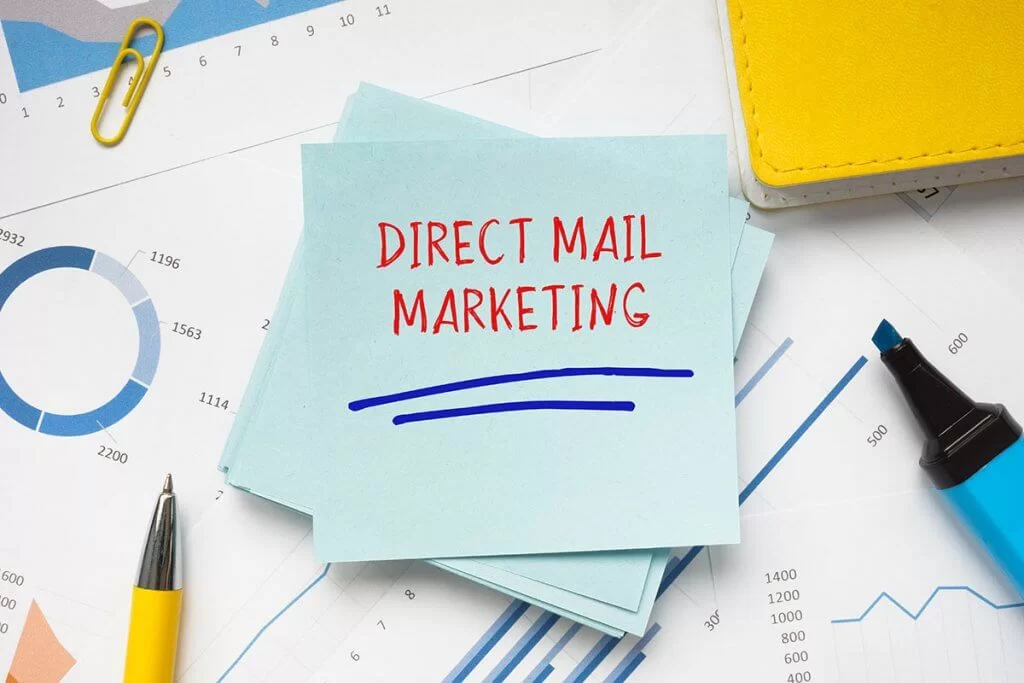 Why Direct Mail Is So Effective For Marketing?
Direct mail is an effective strategy because it brings your message directly to your audience. When most people check their mail, they have set aside time to go through everything and read it. Meaning they are receptive to your brand messaging unlike with other channels where messaging can be disruptive. Direct mailers help you connect with your customers on their level.
Direct mailing facilitates the ability to build both brand recognition and customer relationships. In fact, 70% of consumers find direct mailers to be more personal than online marketing like social media, ads, and emails. Further, 54% of consumers say they want to receive direct mail from businesses. Direct mail has an open rate of 90% and 42% of direct mail recipients say they read the direct mail they receive.
Most importantly, direct mail increases sales. 62% of consumers who respond to direct mail make a purchase. 39% of consumers will try a business for the first time after receiving a direct mailer. Very few marketing channels have the return on investment (ROI) of a direct mailing campaign. Response rates are over 5 times higher with direct mailers than any other advertising channel.
Get Nationwide Coverage With Your Direct Mailers
Sprint Data Solutions Worldwide Marketing services the entire United States. Whether you are looking to do a regional push in a small area or launch a nationwide campaign, we will help you reach your target audience. All of our direct mailing lists contain valuable location data. Not only can you target certain states and cities, but counties, regions, and neighbors as well. Our direct mailing lists are not just good for businesses, but they can be used for political campaigns, non-profits, and public information dissemination.
More than just nationwide, Sprint Data Solutions Worldwide Marketing also has many international direct mailing lists. Contact us to learn if we cover your overseas regions.
What Are Some Options For Direct Mailers?
There are so many ways to connect with your customer through direct mail. However, there are a lot of things to consider before choosing which direct mailer option is best for your business goals. This includes what information you plan to provide, what is the cost for printing and mailing, and what best reflects your unique brand identity. Here are some options to consider when using our direct mailer list:
Postcards are the most popular direct mailer because they are affordable to design, print, and ship. They are also the easiest direct mailers to apply addresses and postage. Postcards are also really popular because they can be designed to be very eye-catching. You can include high-definition images, your brand colors and logo, and interesting fonts.
Brochures are traditionally offered as a double-sided sheet, a bifold, or a trifold. Brochures are great when you want to create something eye-catching, but full of information. They are also ideal for highly-regulated businesses requiring a lot of legal language on their marketing assets like pharmaceuticals or health nutrition supplements. They are also an affordable option to print and mail.
Catalogs are ideal for companies that sell products like groceries, clothing, or home items. They are the most expensive direct mailing option because of the costs of designing, production, and mailing. However, they have a very high rate of return because they don't just provide your offering, they also provide a comfortable, at-home shopping experience.
Envelope mailers are not as attention-grabbing as the other options. However, they are ideal for more serious businesses like attorneys, tax accountants, and nonprofits. They also have a higher rate of engagement because people are more likely to open and read them.
Picking the right type of mailer will ensure that your direct mailing campaign is successful. If this is your first time using direct mailers, a good idea is to use A/B testing. Order two different types of mailers and then see which gets the most responses. Repeat until you find the marketing collateral that best resonates with your target audience.
With our complete letter and mailing services, Sprint Data Solutions Worldwide Marketing can help. We'll review all your options and make sure that the mailers you send have a great return for your business.
Our Top Ten Tips For Running A Direct Mail Campaign
Our comprehensive direct mail lists contain all of the information you need to run a very successful direct mailing campaign. However, if you're new to direct mailing or just looking for some tips to optimize your strategy, we've got you covered. Here are our ten tips for a successful direct mail marketing campaign:
Define Your Goals
With every marketing campaign, it's important to always start with your goals. Do you want to promote a new product or service? Do you want to enter a new market? Do you want consumers to know more about your offerings? Do you have an underperforming product or service that needs a boost? Once you have defined your goals, you'll then be able to develop your strategy.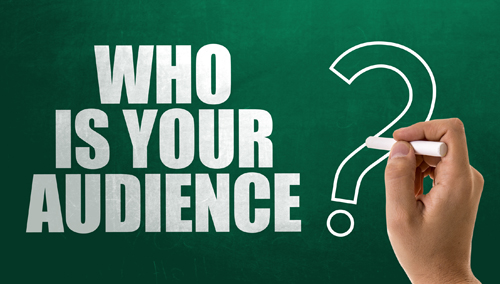 Know Your Audience
Next, you need to understand your audience. A great way to do this is by developing your buyer personas. Your buyer personas are a description of the unique demographics, qualities, and lifestyles of your ideal customers. Once you know your buyer personas, you can then align them with our direct mailing list to ensure that you are targeting the right audience.
Segment Your Lists
People often think of segmenting only for email marketing. However, direct mail marketing can also benefit from segmenting. Segmenting is when you break up your contact list to make sure the right messaging is targeting the right person. For example, imagine you are a company that sells outdoor apparel. You're going to have more success selling snow pants to people who live in Northern climates than Southern climates. While you'll have more success selling hiking shorts to those in Southern climates.
Personalize Your Messaging
Did you know that adding your contact's name to your direct mailer increases response rates by 135%? With our data lists, personalization is easier than ever. Not only can you add their name, but you can also include other personalizations like their location, demographic characteristics like age or marital status, and interests. It's easy to implement and has a major return.
Grab Their Attention
One of the surefire ways to ensure a high response rate is to grab their attention right away. Creating a captivating design, adding colors and bold fonts, and including an irresistible offer will all help you ensure that your open and response rates are higher. Work with your design team to create something truly captivating. Don't be afraid to go bold with your direct mailers!
Keep It Clean
Another important design tip is to keep it clean. With all print materials, it is best to follow the two-second rule. This means you need to make sure the most important or enticing part of your offer can be read in about two seconds. That's because if you don't grab their attention in the first two seconds, you typically miss the opportunity. Make sure your flier is clean, easy to read, and to the point.
Also, keep your audience in mind. If you are sending direct mailers to seniors, go a little bigger with the font and have a good color contrast ratio. That will ensure more accessibility of your information. Making accessible mailers helps you reach and earn even more customers.
Integrate Your Digital Marketing Strategy
Your direct mail marketing strategy does not have to be separate from your online marketing. Incorporate your website, email, and socials. Make it extra easy by including a QR code to help them pull up your offer quickly. You can also get dual use out of your mailers by sharing a digital version of the design on your website and social media. Direct mail campaigns fit brilliantly with digital marketing.
Make Your CTA The Focal Point
Another important design tip is to make your call to action (CTA) the focal point of your mailer. Your CTA is essentially the instructions on what steps the customer needs to take next. This can include things like "Contact us to learn more," "visit our website", or "save 20% with this coupon." Making your CTA a focal point can be done by making the font larger or a different color. You can also highlight it by adding banners, circling it, or giving your CTA a cool background. Work with your graphic designer to come up with a strategy to make your CTA stand out so your customers know how to purchase your products or services.
Incentive Responses
Another direct mail marketing tactic that can increase your response rates is to incentivize that response. For example, you can make an offer like "receive a 10% off coupon when you contact us." These types of incentives help you take advantage of the opportunity to connect with your customer. With our direct mailing lists, you can understand your customer's needs and make an offer that captivates their attention.
Measure The Effectiveness
 As with any marketing campaign, you'll want to make sure that your efforts are truly succeeding. A great way to measure this is by looking at the response and conversion rates. You can also measure other indirect analytics like website traffic, contacts, and ROI. Measuring the effectiveness of your campaign can help you determine how to improve your direct mailers every time. This ensures that you get more and more business.
Following these ten tips will help you nail your direct mailing campaign. When you work with Sprint Data Solutions Worldwide Marketing, we can help you with the full process from conception to execution. We provide complete letter and mailing services to save you time, money, and guarantee your direct mailing campaign is a success.
Is Turnkey Direct Mailing Right For My Business?
Every business can benefit from the leads list provided by Sprint Data Solutions Worldwide Marketing, especially our turkey direct mailing lists. For business-to-customer (B2C) businesses, direct mailing is the best way to cut through the competition and get your offer directly in front of your customers. For business-to-business (B2B) companies, you'll be able to pitch your offerings directly to the company decision-makers. No more having to spend months building out your sales funnel to reach them.
Direct mailing lists are also great for nonprofits to help with fundraising efforts. It's a low-cost way to reach a large audience and share your message. Public information campaigns like information about public health issues or safety notices can also reach a broader audience. With our nationwide coverage and complete letter mailing services, you can inform the public quickly and effectively. They are also ideal mailing lists for political campaigns.
The reason turnkey direct mailing lists are so effective for every type of business is that they save time and resources. By skipping the contact prospecting stage, you can focus your efforts on other marketing campaigns. Allowing you to do more for less. They also help you reach more people in a shorter amount of time, helping you grow faster. The best part about using a direct mailer list is that it pays for itself. Our direct mailing lists are accurate, affordable, and have a high ROI.
What Types Of Turnkey Mailing Lists Are Available?
No matter your business goals, we have a list that is right for your needs. Here are just a small amount of the highly-customizable turnkey direct mailing lists available at Sprint Data Solutions Worldwide Marketing:
United States Business Address Lists
Consumer Address Lists
Donor Mailing Address Lists
Veterans Address Lists
Homeowners Address Lists
Renters Address Lists
Accredited Investor Address Lists
Students Address Lists
Regional Address Lists
Specialty Address Lists
Contact us and we'll help you find the address list that best meets your business needs.
Work With A High-Quality Direct Mail List Provider
Accuracy matters when it comes to direct mail. Sending your direct mail offers to the wrong address can cost you money on shipping and missed opportunities. That is why when you buy a direct mail list, you need to work with a trusted, high-quality leads list provider. Sprint Data Solutions Worldwide Marketing was founded by a service-disabled veteran in Las Vegas. Our database and data collection methods are so trusted that we work with the federal government. We have one of the largest databases of opt-in contacts who are ready to hear from brands that match their needs, lifestyle, and interests.
We follow the strictest data collection protocols. Then we vet and verify all of the data points to ensure the highest accuracy. We use certification systems like the NCOA (National Change of Address) and the CAAS (Certified Address Accuracy System) to ensure that our lists are also up-to-date. Our lists do not just contain contact information. They also contain valuable demographic, psychographic, and lifestyle data points that can be used to ensure that you are targeting the right person with the right message.
When you work with Sprint Data Solutions Worldwide Marketing, you don't just get a direct mail list provider. Our knowledgeable account representatives ensure that the direct mailing list you purchase matches your business goals. We'll also walk you through the data and answer any questions to make sure that we can get the most out of our lists. Give us a try and see why we are one of the most trusted direct mail list providers on the market.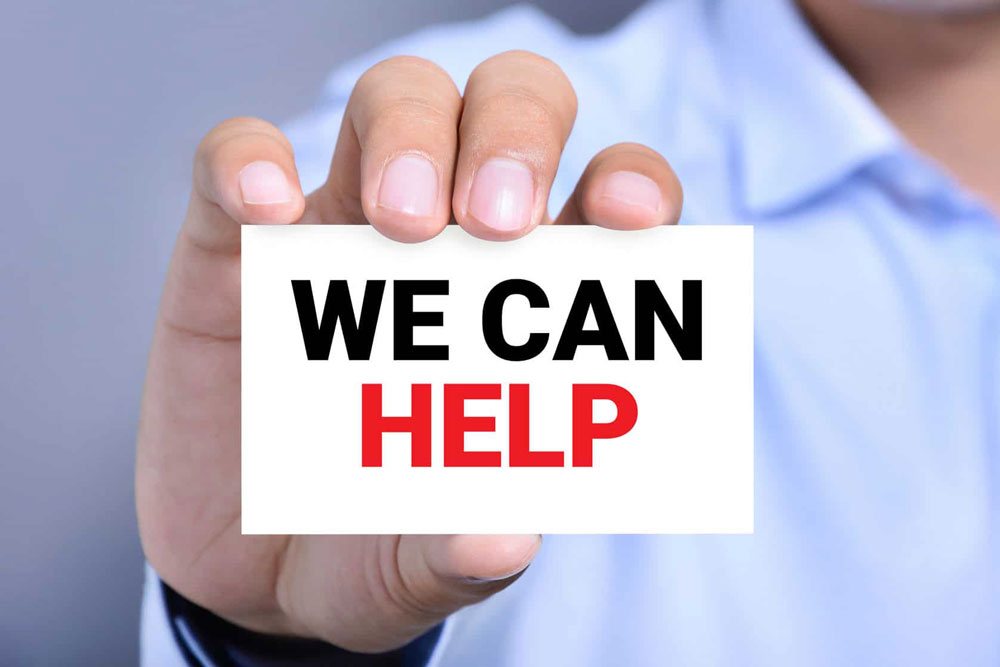 Get COMPLETE Letter And Mailing Services
Sprint Data Solutions Worldwide Marketing doesn't just offer the highest quality lists, we also offer COMPLETE direct mailing services. We will help you develop and produce your mailer, optimize your send list, and handle all the mailing. Rather than working with multiple providers, which gets confusing and costly, come to us. We'll handle everything. Contact us to get started selling more with our turnkey direct mailer lists.